Schuyler, Metz and I went to Denver weeks ago to see the macaframa premier cause Cardiel has a part and schuylers a fixy nerd now. It was fun. We rode around the city and had some laughs (especially when schuyler jumped a 6 stair) Heres some pics.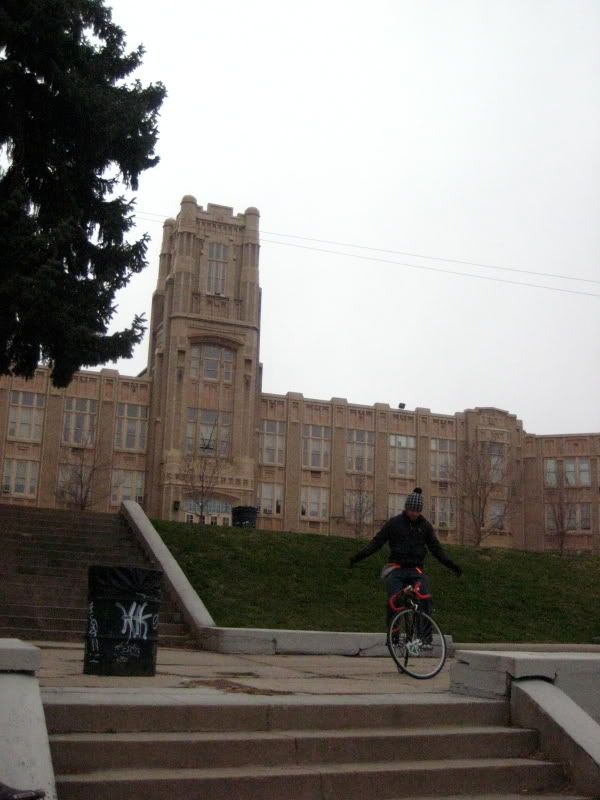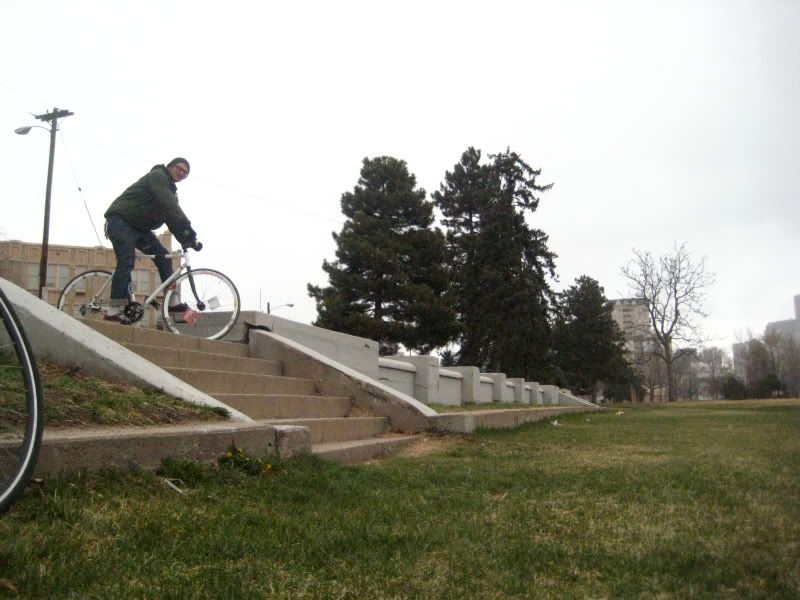 So we thought the premier was at 7, so we where there... but it turns out that there was an alleycat... a little bummed.. we set off to have fun. This is us at the first bar stop having fun. We soon found out we were in last place (which we knew) but the people putting on the race were mad cause we didn't take the race seriously. We went to most of the stops though and took photos for proof.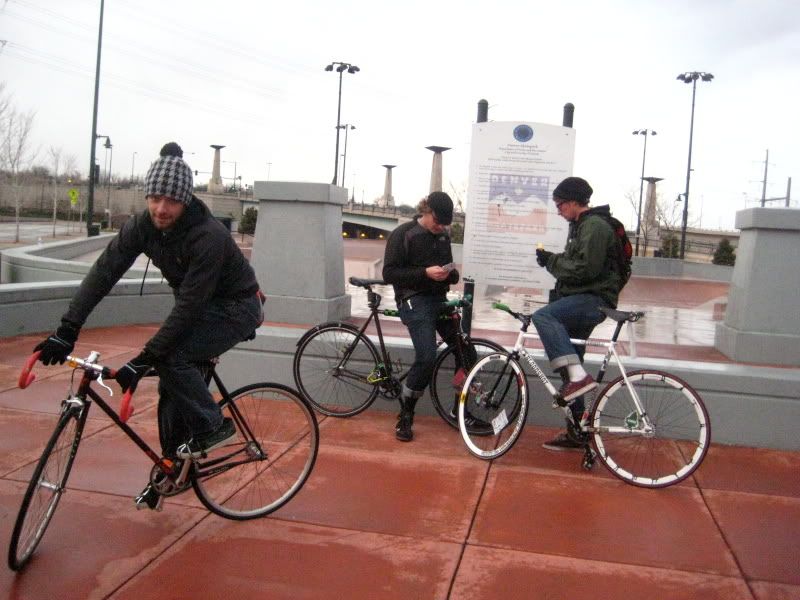 skatepark
dudes take the elevator to waste more time, and have more fun!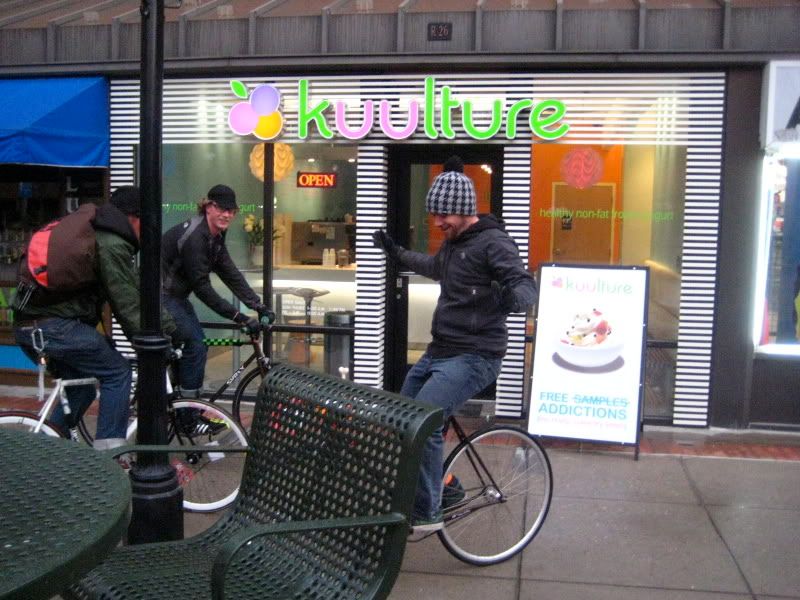 kuulture stop? it was funny because even though Per lived there and joined us for the race we were riding in circles lost the whole time
13th and sherman was a stop, We'd bike to these places and nobody was there. We were that far behind, or were we that far ahead in the fun category?
lets give up... ok! we won most funnest
Hi Per! thanks for letting us stay
the video was rad... Cardiel rules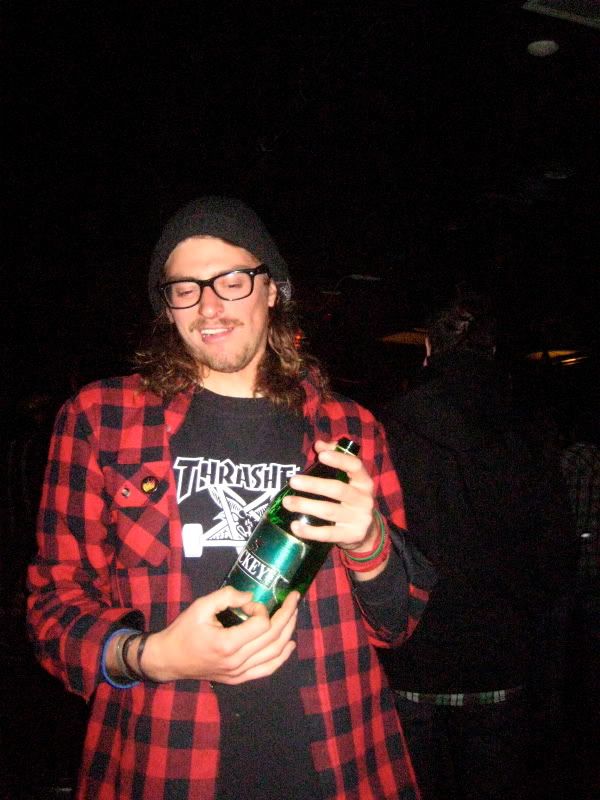 at one point schuyler yelled in my ear " they serve forties in the bar!!!" I think this was the best moment in his life up to the point. here he goes metal guitar solo on said forty
the bikes after the movie
Schuyler at the end of the night. I think we rode about 40 miles that day and metzler double flatted at 3 am 15 feet from Pers door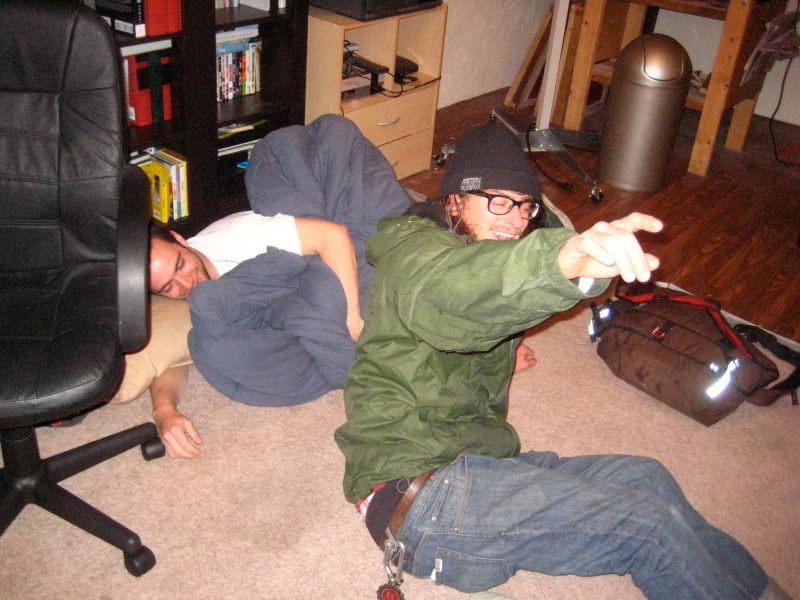 goodnight schuyler